CCW Beef Promotion Activity Reporting:   Click here! 
Congratulations Junior National Beef Ambassador Angelee Dowling!  Read more about it –  Click here!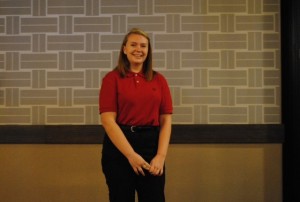 Photo of Angelee Dowling – who honors California with National Beef Amabassador Recognition!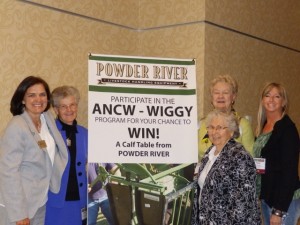 CCW won the ANCW Wiggy Contest at the Cattle Industry Summer Conference in Denver, CO.  – President Sheila Bowen, ANCW President Melanie Fowle, and CCW members Judy Ahmann, Jean Barton and Paula Bassett celebrate the great job done by all of the California Units!
California also celebrates our other ANCW recognized achievers:  Barbara O'Connell, a Glenn/Colusa County CattleWoman, was selected as the ANCW Outstanding Educator of the Year and Glenda Rankin, a Kern County CattleWoman, was chosen as the ANCW Outstanding Promoter of the Year.  Check back for photos – hint, hint!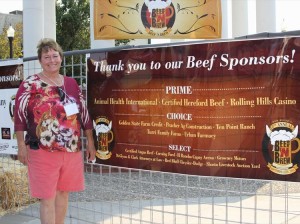 Photo:   Cathy Tobin, co-chair of the Beef 'N' Brew / Photos from redbluffbeefnbrew.com
Another great event promoting beef in the community was held by Tehema County Cattlewomen – Beef and Brews was another successful showcase of the best chefs promoting the best of beef.  The brews were a great side and compliment to our product,  too!  
To read more about this event, click here
.  Warning – wonderful beef photos enclosed!!
President's Message – Update coming soon!
– By Sheila Bowen, CCW President
Yes, Cattlewomen really work!  And the view from the office is fabulous!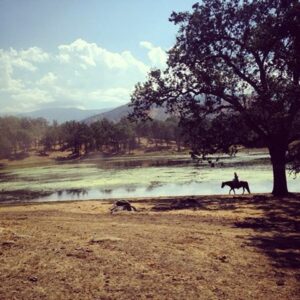 CCW President Sheila Bowen at her day job.  Photo credit goes to her son Matt Bowen, who was working with the family that day at the Carver Bowen Ranch, Kern County.
*** Updated Bylaws and Updated Policies and Procedure are now posted on the Members Only Page***** 
Meet your 2015-2016 CCW Officer team
2015-16 CCW Officers.  L-r Melody Lake, treasurer;  Paula Francis,
secretary; Cheryl Foster, 1st vp;  Sheila Bowen, president
Standing:  Leslie Joost, 2nd vp; Kathy Vignolo-Knight, northern director;
Anna Reed, 2nd vp;  Millie Krause, central director;  Susan Cochrane,
southern director;  not pictured:    Rebecca Been,  2nd vp;  Tammie
McElroy, parliamentarian.