The California CattleWomen have a long and proud history. Created to promote the Beef Industry, women throughout the state have dedicated their time, energy and devotion to educate the public about beef for over 70 years.
Because California is the world leader in food production, the most productive agriculture region on earth and because; the production of Beef Cattle is California's fifth largest commodity, we, the California CattleWomen will focus on promoting a better understanding to consumers as to where their food originates; the quality controls used towards its safety; the impact the Beef Industry has on the economy of California; and the overall, far-reaching contributions the Beef Industry has to our society as a whole.
CCA/CCW Convention 2023 Registration is Open!
November 29- December 1, 2023
at the 
Nugget Casino, Reno NV
In person meeting registrations are paid via the California Cattlemen's Registration link at CalCattlemen.org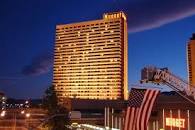 All California Cattlewomen, Inc in person and online attendees must also register directly with Cattlewomen for planning purposes:  California Cattlewomen, Inc. Meeting Registration
We hope to see you there, in person or online!
Come and Hear The Farm Babe - Michelle Miller!
CCA/CCW 2023 Convention Speaker
In person only event – so make sure and register to attend today! California Cattlemen's Registration link at CalCattlemen.org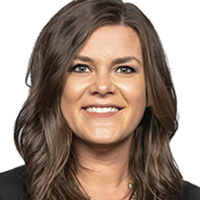 Michelle Miller has a powerful social media presence, and has built a following from both within and outside of agriculture. 
We hope to see you there!  
Reporting Forms for Members of California Cattlewomen

Are you interested in a California Cattlewomen Internship?
California Cattlewomen have unpaid internship opportunities that arise over the course of our operating year.  We work with interns in communications support on the website and our social media platforms, content development and projects for Beef Promotion and Education.  Available internships are based on California Cattlewomen project needs and internship openings.
If you are a college student and would like to connect with us concerning our current internship opportunities, apply here.
California to Host the 2023 ANCW Region VI Meeting
The opportunity to network with our fellow region VI members is coming in 2023 as Nevada and California work together to host ANCW Region VI Meeting. The WIRED portion of this event is open to members and non-members, and you can register for this event in Fallon NV with ANCW
Join Us!
Learn more about membership with the California Cattle Women.
Memorial Scholarships
Providing youth ag scholarships to California students.