Meet California Cattlewomen, Inc. President Jeri Roen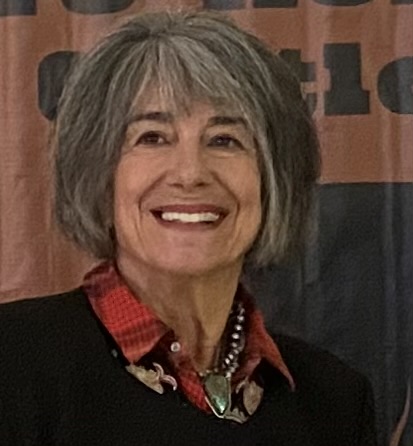 I am feeling an array of emotions starting on this journey, for the next two years as your California Cattlewomen President; humbleness, gratitude, and excitement! It is such a greathonor  to represent such a highly admired assembly of women such as the California Cattlewomen. Considering the exceptional quality of work, the time and effort units put into promoting , educating, awarding scholarships and fund raising, all with the intention of supporting the livestock industry is inspirational, because it shows the love and dedication to the cattle industry and our Western Heritage!
Accordingly, I am truly blessed and grateful to have a stellar team of officers and committee chairs that will be working towards making this term meaningful in many ways. Fortunately, for all of us they have the fortitude, insight and will to keep us looking forward, while still retaining the positive aspects of our past that have given credence, confidence and cohesion!
On that note, as I reread the eloquent, powerful, heartwarming, CattleWomen Creed written by Mrs. Willard Sobak and Mrs. Jerry Hemsted, I do so with the humbleness, gratitude, and excitement that I take this new position as California Cattlewomen President. Therefore, my goals include getting all our members to be cognizant of how important the livestock industry is to our world existence! Ponder the fact that in 2022 total beef production was 27.17 billion pounds according to statis.com data! However, this same data also points to the fact that in the previous year it was at a higher level, 27.95 billion. The same source points out that the livestock production has a large environmental impact on greenhouse gas emission, land and water use, especially beef and lamb!  Ladies, we need to radiate the truth to a wide range of the population using every method of communication and connection we can, and as our Cattlewomen's Creed states:  "To support it with our labor and finances."
Therefore, I am anticipating an exciting term working with my officers, committee chairman, regional directors and units working toward our goals and having a fun, productive year as well !
Respectfully,
CCW President
Jeri Rose Roen