American National CattleWomen is the connection for every state to participate on a broader level in the promotion of Beef and the Ranching Lifestyle.  As an affiliate of ANCW, California Cattlewomen members are encouraged to also be members of ANCW and to participate in Region VI activities, meetings and networking events plus activities held during NCBA meetings and events.  
ANCW is setting a vision for the future in the development of a long range plan  which includes program and resource development to bring even greater value to membership.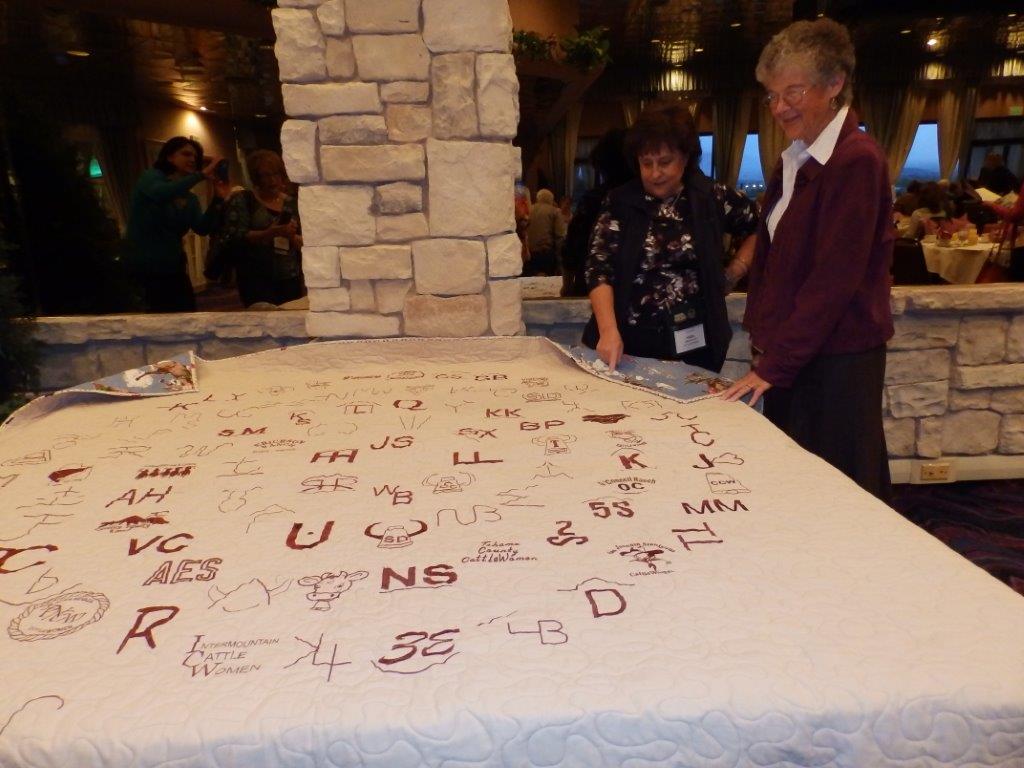 Several current CCW members currently serve both California Cattlewomen, Inc, their local units  and on boards and committees for ANCW.  
CCW has had the distinct honor to have our leadership go on executive leadership at ANCW.  Pictured is past California Cattlewomen President and now past ANCW President Melanie Fowle.    Cattlewomen across our nation were encouraged and motivated by Melanie's can do attitude about work and life, and Melanie is still active in the CCW and ANCW today.  
At the November CCW convention prior to Melanie stepping into her role at ANCW, CCW members presented Melanie with a beautiful California Cattle Brands quilt to show support, and to remind her that we were all behind her here in the Golden State.
Become a part of the bigger picture, begin or renew your ANCW Membership today.