American National CattleWomen is the connection for every state to participate on a broader level in the promotion of Beef and the Ranching Lifestyle.  As an affiliate of ANCW, California Cattlewomen members are encouraged to also be members of ANCW and to participate in Region VI activities, meetings and networking events plus activities held during NCBA meetings and events.  
ANCW is setting a vision for the future in the development of a long range plan  which includes program and resource development to bring even greater value to membership. 
These ladies come from all over the country to represent CattleWomen and are your voice on the national stage. Join us as we show them all our love & support for their upcoming terms.

Region I -Brenda Kocher
Region II – Beth Barber Jones
Region III – Debbie Chute
Region IV – Ddee Haynes
Region V – Katharine Bruce
Region VI – Callie Martinez
Region VII – Shirley Thompson
CFO/Budget Chair – Melinda Sarman
BOD Chair – Kady Porterfield
Secretary – Leslee Lohrenz
Immediate Past President – Reba Mazak
Vice President – Nikki Weston
President-Elect – Ruth Coffey
President – Pam Griffin

#makingadifference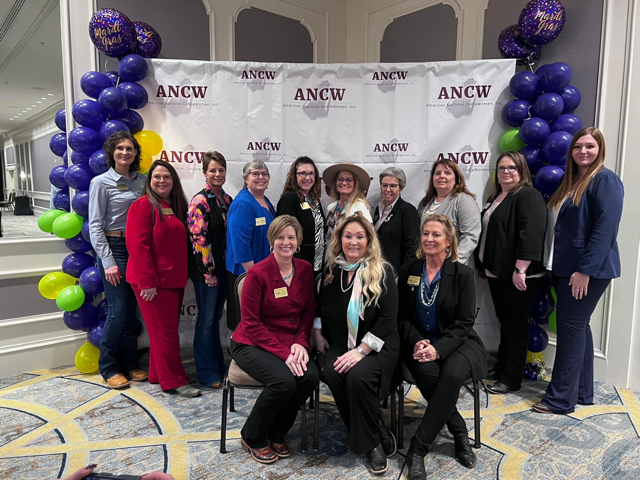 CCW has had the distinct honor to have our members serve Cattlewomen across the nation with ANCW.  For the 2023 term, Past California Cattlewomen, Inc. President Callie Martinez is serving as Region VI Director, and Kady Porterfield, daughter of past CCW Secretary Tara Porterfield is serving as BOD Chair.
Become a part of the bigger picture, begin or renew your ANCW Membership today.