*Click here for the complete Memorial Scholarship Application as a PDF file or *Donate here.
CRITERIA FOR CCW $1000 MEMORIAL SCHOLARSHIP
Affiliate of California Cattlemen's Association & Heritage Foundation, a Non-Profit 501C3 ID# 68-0464603
The recipient of the CCW Memorial Scholarship must be a graduate of a California High School.

When filing the application, the student must have a collegiate junior, senior or
graduate student standing.

Applicants must be full time students with a minimum of 12 units.

Applicants must have an agricultural course of study.

Applicants overall GPA must be a minimum of 3.0.

There will be five (5) Cattle Women, each local to the following universities:
a. CSUChico
b. CSU Fresno
c. CSPU Pomona
d. CSPU San Luis Obispo
e. UC Davis
These ladies shall be responsible for selecting the recipient and may elect a committee of local cattlewomen to assist in the selection. Also they will contact the Dean of the School of Agriculture to award the scholarship at each of the five colleges.
CCW Scholarship Applications must be received by APRIL 1st of each year.

A student may not receive the CCW Scholarship more than once.

All CCW Scholarship applications shall be retained by CCW for one year.

Recipients must provide their social security number to the CCW Treasurer.
DONATE to the Memorial Scholarship in memory of a loved one by downloading our mail-in form here.

Your donation is tax deductible through our Heritage Foundation. Thank you!
The Heritage Foundation of the California CattleWomen is very proud and pleased to announce the 2014 Memorial Scholarship Recipients.  Each of these students has received a scholarship in the amount of $1000 to further their studies in agriculture.
Below are photos and biographies submitted by each student: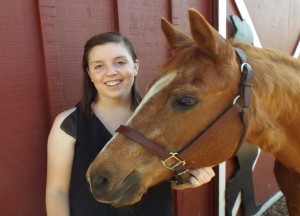 University of California at Davis student recipient – Jacqueline Cima
Jacqueline Cima of El Dorado Hills is the recipient of CCW's U.C. Davis scholarship. While growing up Jacqueline was very active in 4H. She is currently at the end of her junior year at Davis and she plans to graduate after her senior year with a Bachelor's of Science in Animal Science with an emphasis on Livestock. After receiving her undergraduate degree, she plans on attending a school of veterinary medicine to become a large animal vet. While attending Davis, Jacqueline has continued halter breaking and showing animals. Last summer she showed Davis born and bred heifers at Amador and YoloCounty fairs and her hard work paid off with the heifers winning champion awards. After attending veterinary school, Jacqueline would like to raise calves for 4H and FFA students to purchase as project animals and aspires to become a 4H project or club leader, giving back to the organization that an integral part of her life for 11 years. Jacqueline was excited and honored to be selected as the recipient of this scholarship.
The University of California at Chico student recipient – J.P. Thompson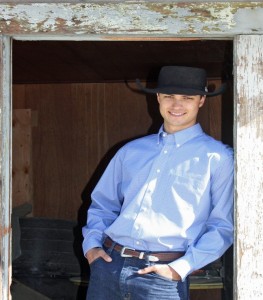 My name is J.P. Thompson and I am a senior agricultural business major at California State University, Chico.  I was raised in Hollister, California, where I worked on a few different ranches and was very involved in my community.  Following my graduation in May 2015, I have hopes of pursuing a career in beef cattle production, particularly in the ranching sector.  I have spent the last two years working for Joe Morris at T.O. Cattle Company where I helped manage five different leased ranches on which we ran Angus/Hereford cows and stockers.  We raised all of our calves to maturity and marketed them directly as Morris Grass fed Beef.  My experience with Mr. Morris has taught me more than just ranch skills.  It has taught me to be forward thinking, innovative, and willing to work and think outside of the box to accomplish our goals as a business and as stewards of the land.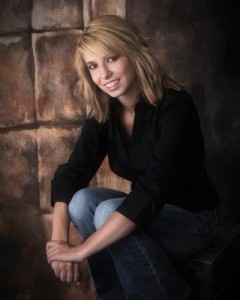 University of California at Fresno student recipient – Erica Bianchi
An agricultural related field has always been the first choice of future goals and aspirations for Erica Bianchi. Bianchi grew up on a cattle ranch, in the foothills of Gilroy. Ever since she could walk she has been helping out at the ranch and leading cattle into the show ring. Some of her best childhood memories come from the family cattle branding or from cattle shows throughout California. She hopes to continue her involvement in the beef industry by working for the California Cattlemen's, a breed association in the west, or to work in the field of advocating for agriculture. She would also love the opportunity to work at a Farm Bureau or as a pharmaceutical representative. A current senior at California State University Fresno, she is obtaining a degree in Agricultural Business.
The University of California San Louis Obispo student recipient – Amie McBirney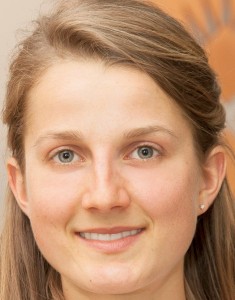 After many years of raising poultry, rabbits, miniature donkeys, horses, dairy cattle, sheep, goats, pigs and more, I knew I was meant to be a veterinarian. My 4-H and FFA involvement confirmed this childhood goal, as I never grew tired of the interesting experiences that accompanied working around animals. I also enjoyed learning about veterinary procedures in my 4-H animal projects. I distinctly remember the first time I helped our veterinarian do heifer pregnancy checks; I was elated to feel the firm head of the calf inside the heifer, gently pushing back on my hand. As I grew older, I shared my knowledge about proper animal healthcare, c exhibition techniques with younger 4-H members. It was rewarding to witness the success and newfound confidence gained by these youth, which I had the opportunity to mentor. I enjoyed sharing my passion for animals with others and soon realized this feature is interwoven into a veterinary career!
During my time at Cal Poly as a pre-veterinary student, I have been exposed to the wide variety of opportunities within the agriculture industry. My personal career goal is to incorporate my passion for agriculture with my interest in veterinary medicine into a career which will allow me to assist farmers in maintaining healthy, productive livestock. I try my very best to take advantage of these opportunities I am presented with, which continually help me envision my role in the industry as a veterinarian and how I can utilize my personal passions to influence the future of agriculture.